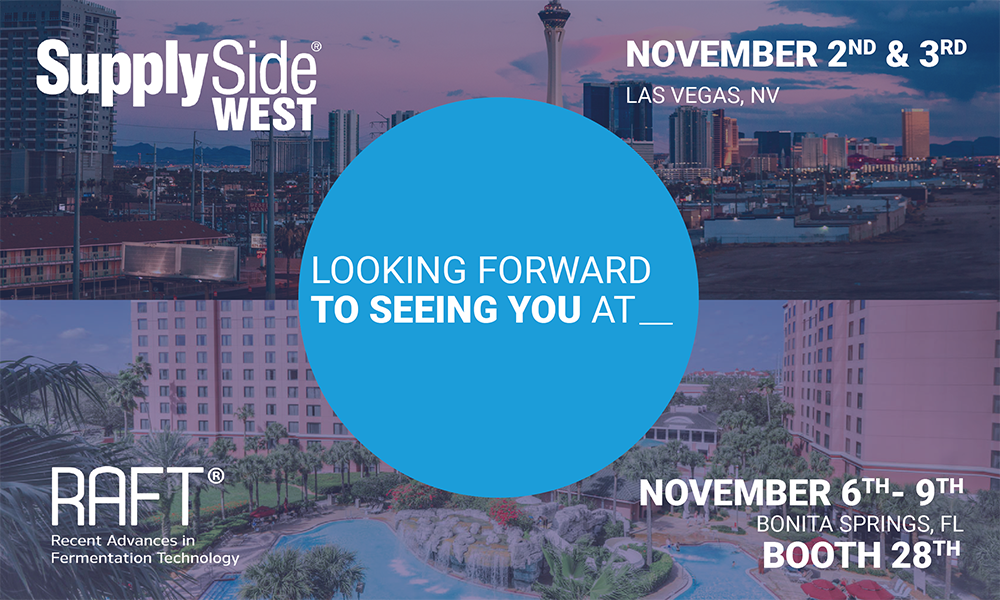 Global BioIngredients will be attending two important industry tradeshows
SupplySide West will be held on November 2nd & 3rd in Las Vegas, Nevada. SSW features the latest developments in nutritional products, dietary supplements, food and beverage technology, as well as food safety testing.
Recent Advances in Fermentation Technology (RAFT), will be held November 6th – 9th in Orlando, Florida. RAFT is a scientific conference hosted by the Society for Industrial Microbiology and Biotechnology (SIMB).
RAFT features lectures, poster sessions, plenary talks, tabletop exhibits, exhibitor showcases, as well as numerous networking opportunities.
Global BioIngredients can be found at RAFT booth number 28. In addition, Global will host an exhibitor showcase featuring our new line peptones, EndoLow, offering endotoxin counts below that of ultrafiltration with higher growth performance and lower cost.
Schedule a meeting: