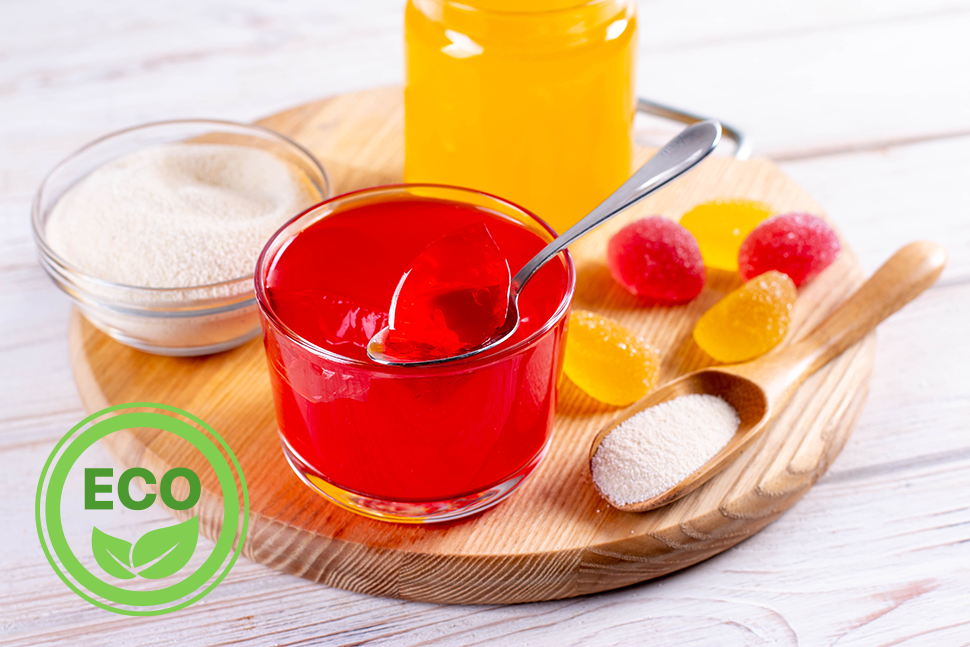 Organic Agar from Global BioIngredients. A clean label hydrocolloid, sustainably manufactured, with US warehousing.
The hydrocolloid needs of the food industry are constantly evolving and Global BioIngredients, together with its manufacturing partner Hispanagar, are constantly innovating to meet those needs.
At Global BioIngredients we produce a wide variety of agars to meet the changing needs of the food industry. From our wide range agars, we would like to highlight one of our newest products, EcoAgar®.
EcoAgar® is our certified organic agar manufactured from seaweed sustainably collected in ecologically certified natural environments and extracted following strict USDA and EU requirements. Every lot of EcoAgar® is accompanied by complete documentation guaranteeing its authenticity as an organic product.
EcoAgar® is an all-natural, organic, vegetarian thickening agent that can be used in icings, cakes, jellies, candies, yogurts, custards and a number of other food applications. Trends toward clean label ecological and natural food make it a great choice for the growing health and organic food market and an ideal ingredient for the ever-growing market of products for vegetarians and vegans.

Global BioIngredients is also proud to be the only agar supplier with warehousing and inventory within the continental US. Contact our experts today for any of your food agar needs, or, make plans to visit our booth at SupplySide West this Fall.